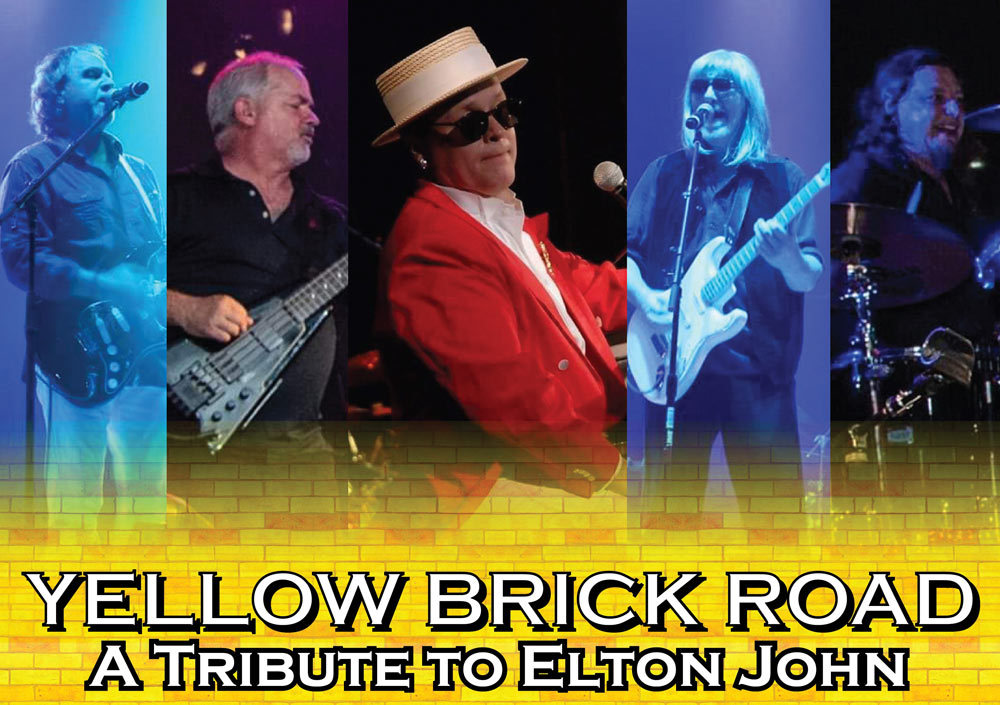 Sun., Aug 29, 2021
at Gateway Playhouse
There is no other performer who looks and sounds so much like Elton John, nor any tribute artist that provides the experience of being at an actual Elton John concert, the way Gerald Brann and Yellow Brick Road does. Brann not only bears an uncanny resemblance to the international superstar, complete with his mannerisms and gap-toothed smile, but he meticulously recreates Elton John's vocal stylings and piano playing to the letter. To truly capture the essence of the piano man himself, Brann dresses in custom-tailored replica costumes and Elton's trademark sunglasses.
 


Content Advisory: May not be suitable for all ages. While there is no official rating system for live theatre, we encourage you to use your judgment based on age, maturity level, and subject matter.
New Hours-
Tuesday - Sunday, 12pm - 6pm
Closed Monday
631-286-1133
boxoffice@thegateway.org
Our in-person box office is now open!